It's irreverent, it's alternative, it's a guide to Singapore! ZINEGAPORE is an interactive e-zine for iPad that was made for "Singapore: Inside Out", an exhibition that toured the world.
Why do we need another travel guide
 to Singapore?
Our country isn't just very clean, very safe, very efficient or very green — the real Singapore is more than big, glossy facts and figures. We believe the heart of Singapore lies in the little everyday things and norms, our funny quirks, our warts and all. And it is these that readers get to discover in ZINEGAPORE.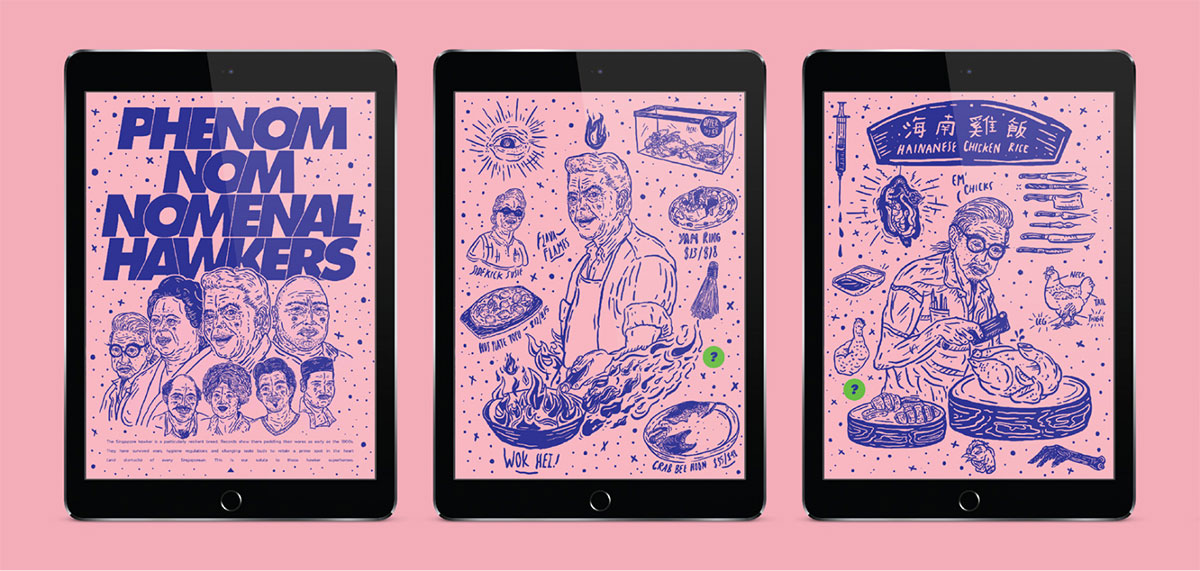 Phenom-nom-nom-enal Hawkers
We love our food and our hawker heroes are the best.
The Costliest Paper In The World
See what the cost of a Certificate of Entitlement can get you in other places.
No guide to Singapore can be complete without a guide to Singlish, our official unofficial language.
We guarantee these places of interest have never ever been covered by any other guide book.
From PIE to PUB, we Singaporeans love our acronyms, especially the twisted versions. Go on, take a shot at our FTA (Find The Acronym) game.
You can always rely on our wide network of public transport. Well, almost always.
Singapore's reputation as a clean and green city is legendary. 
Find out how we keep it up.
Mystical Landscape of Singapore
Rotate the iPad to landscape format at any time to discover Singapore's underworld. Viewer discretion is advised.